About Felt Kick
Med Felt Kick-køllen til Switch Kick systemet, får du en helt klassisk filtkølle. Køllen er fremstillet af en hård filt, der er afrundet på alle kanter. Køllen kan justeres i 9 forskellige højder på systemets adapterkskaft.
En fin allround-kølle når du skal bruge en almindelig filtkølle til stortrommepedalen.
Note
The Felt Kick requires an adapter shaft to mount on the pedal. This adapter shaft can either be purchased separately here, or as part of the "starter kit" - Switch Kick Two Way bass drum stick - which can be purchased here.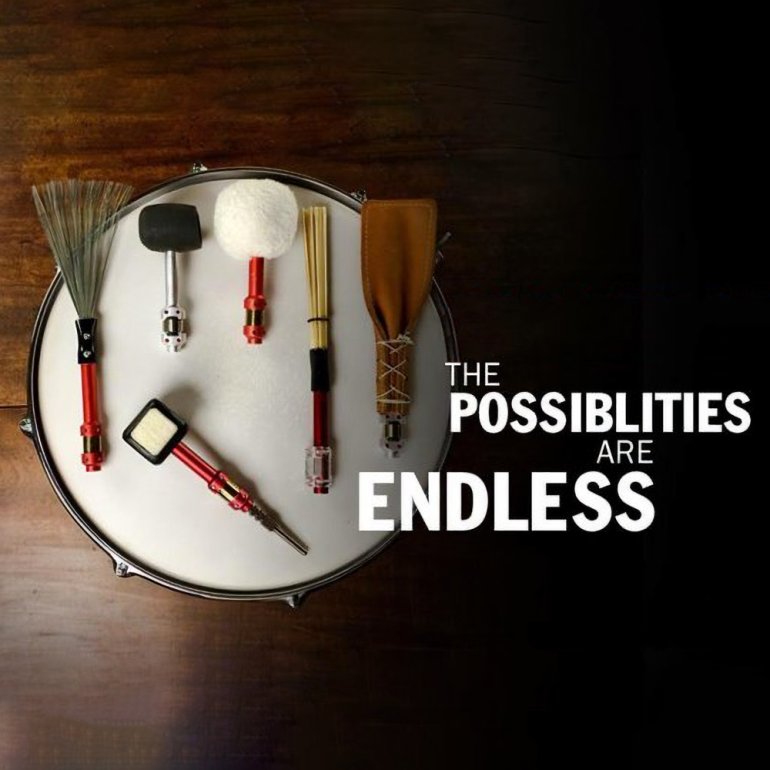 What is Switch Kick?
Switch Kick is a different type of bass drum beater. On the Switch Kick system, you can change the beater head itself in a few seconds, which also opens up the possibility of adapting your bass drum sound to the individual track you play - just like you do with your drumsticks, rods and whiskers.
The system is made up of two parts:
There are a number of different beater heads for the system - all with the aim of giving you different tonal possibilities.
How to change the beater in less than 5 seconds
It is easy to change the beater with Switch Kick - so easy in fact, that it can be done in under 5 seconds!
How to remove the beater
Grab the beater head
Turn a quarter turn
Pull the beater head up - and off
How to mount the beater
Grab the beater head you want
Push the beater down over the shaft
Turn a quarter turn
Video-demo: Switch Kick
In the video below you can see Jared Falk from Drumeo demonstrating the Switch Kick system.