About CymbalONE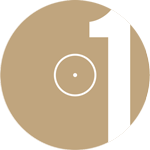 No two cymbals are 100% alike. Neither are two cymbals of the same model alike.
This is exactly why it can be difficult to buy your cymbals online.
Until now.
With CymbalONE, you get the opportunity to see and hear your next cymbal before buying it - unlike regular webshops.
This is possible because all the cymbals are filmed separately. Each cymbal simply has its own unique video. The moment a cymbal is sold, it immediately disappears from the website.
This is why you will sometimes find several product pages with the exact same cymbal model. If there are two copies of the same cymbal model, then there will also be two product pages with two unique product videos.
In other words, you buy the same exact cymbal, as you see on the video; not a similar cymbal from the warehouse.
"You buy the exact same cymbal, as you see and hear on the video…"
Watch this short 1 min. video
In this video, I will explain how CymbalONE differs from other webshops.
About the recordings
I try to make all the recordings as naturally sounding as possible. The recordings are not processed with EQ's or compressors, but 100% naturally sounding - just like they were recorded.
All videos are recorded with a set of large diaphragm microphones as overheads as well as a supplementary bass drum microphone. That is all.
I, therefore, dare to promise that you can trust what you are hearing - this is also what I am told from previous buyers here at CymbalONE. So, don't just take my word for it:
"The cymbal was tested on arrival, and the reality completely matched my expectations! Brilliant concept with CymbalONE, and the concept works! In addition to this, the service was fast - another plus!" Source: Trustpilot
Or this one…:
"This is my second purchase on CymbalONE, and it just works. I am otherwise convinced that you cannot buy a cymbal you have not heard and tried with the rest of your cymbals, but I have to admit that it has been a super cool experience. It really sounds like the video." Source: Trustpilot
I recommend that you use a pair of good headphones (a pair that you are familiar with the sound of) when listening to the cymbal videos. This will give you the best impression. And the more you hear, the better your basis of comparison will be - the more confident you will feel about the recordings.
You can read about a customer's personal experience here.
Receive a €15 gift card for your next cymbal
Sign up for our Drummers Newsletter here, and the following will happen:
You will receive a €15 gift card for your next cymbal purchase at CymbalONE.
You will be notified about special offers - exclusive for the readers of the newsletter.
You will be the first to know when new cymbals are added to the webshop.
You can unsubscribe at any time.
// The gift card is fit for use for 7 days from the day you sign up.
// You can always unsubscribe to our newsletter.
Contact
CymbalONE / gKompagny
Att: Gunnar Kristiansen
Genforeningspladsen 20, 2.tv.
2400 Copenhagen NV
VAT DK28945930
Phone: +45 26 810 910
E-mail: mail@cymbalone.dk