Terms of trade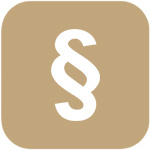 When you buy products at CymbalONE, you accept the terms of trade here below. In case a disputes, we adhere to Danish law and specifically the Danish Sale of Goods Act.
§ 1. Order
You can only order products through CymbalONE's webshop, but we will gladly help you out on phone or email if you have any questions regarding orders or payment.
§ 2.1 Payment
At CymbalONE, you can pay with credit card, MobilePay, ApplePay or ViaBill (see §2.2). Currently, we accept the following card types: Dankort, Visa Card, MasterCard, American Express, Maestro, and JCB. If you have questions about this, please contact us.
At CymbalONE, you will not be charged with payment fees (we pay those ourselves), so you will only be charged with the price displayed on the product, unless it explicitly says otherwise.
Your credit card and account information is transferred through an encrypted connection (SSL), and only PBS/NETS will be able to see this information.
We will not pull the payment from your credit card, until your product has been shipped. We will not be able to pull more money than the exact amount of your purchase.
§ 2.2 ViaBill
At CymbalONE, it is an option to do the trade through our cooperation partner, ViaBill.
When you choose ViaBill as your transfer option
When trading through ViaBill, the payment agreement is only a matter between you and ViaBill. Therefore, CymbalONE has nothing to do with your instalment agreement, and if you do not pay ViaBill within the agreed time limit, potential reminder fees etc. will only be a matter between ViaBill and you as a customer.
You can read more about ViaBill here.
§ 3. Delivery
Since the delivery is carriage free, then all the products at CymbalOne will be delivered with GLS without distribution. When you check out, you can however purchase distribution to your order.

Products ordered at CymbalOne will be shipped 1-3 days after receipt of order. In the unlikely event of delivery complications, you will be contacted right away.
§ 4. Carriage
Denmark
As long as you buy for more than the overall price of 500 DKK (EUR 70) and request delivery in Denmark, you will get free delivery to a package store. If you buy under the overall price of 500 DKK, you will be required to pay a charge of 39 DKK. If you wish to get your package distributed, the charge will be visual in the checkout flow at the time of purchase - no matter the overall price of product(s).

Other countries
If you request delivery to other countries than Denmark, the charge fee will be visual in the checkout flow as soon as you have selected your country.
§ 5. Complaints
At CymbalONE, you can make a complaint within two years of your purchase. This means that if your product has a defect of some sort, we will exchange it for a new one, provided that it does not show traces of misuse like "keyholes" (due to improper mounting on the drum kit) or marks on the side (e.g. from dropping it to the floor). You can also get a voucher, or – if it is requested within 14 days after receiving your purchase – you can get a full refund. It must be noted, however, that you cannot get a full refund for cymbals which show clear traces of usage. This also applies to fingerprints on the cymbals causing them to be either fully or partly opaque. Visible marks from drumstick are of lesser importance, since cymbals from CymbalONE inherently will have a few marks from usage already before purchase. These marks are derived from the recording of the sale video of the particular cymbal, so they will be inevitable.
The customer is obliged to examine the product when it is received. If the product should be damaged, the customer can file a complaint, insofar as CymbalONE is liable to the customer.
The damaged product can be returned to:
CymbalONE
Att: Gunnar Birk Kristiansen
Genforeningspladsen 20, 2.tv.
2400 Copenhagen NV
Denmark
Phone: +45 26 810 910
Label the shipment "Reclamation".
Download this PDF which you print out, fill in, and enclose in the package.
In case CymbalONE do not find any flaws on the product upon reception, the customer will not be repaid the value of the product. Therefore, it is important that you as customer describe the defect as accurately as possible. Enclose the form in the package accompanied by a copy of your bill, as this will ease our work and reduce the processing time.
§ 6. Right of cancellation
You are guaranteed a right of cancellation for 14 days at CymbalONE. To use this right of cancellation, the product has to be returned in its original package and in the same condition, as when you received it.
If you want to use your right of cancellation, please send your package securely to the following address:
CymbalONE
Att: Gunnar Birk Kristiansen
Genforeningspladsen 20, 2.tv.
2400 Copenhagen NV
Denmark
Phone: +45 26 810 910
Label the shipment "Return".
- Remember to enclose a copy of your bill.
- Remember to wrap up and send the package securely.
Download this PDF which you print out, fill in, and enclose in the package.
If the product is in the same condition, as when you received it, we will refund the full amount. Possible freight charges from returning the package are covered by the customer.
§ 7. Limitation of liability
We reserve our position when it comes to rising prices, force majeure, changes in taxation, changes in exchange rates, technical errors, sold out or out-of-stock products, and typing errors.
CymbalONE assumes no responsibility due to the customer's legal relations toward a third party.
§ 8. Privacy Policy
No information given to CymbalONE on our webshop or elsewhere will at any time be passed on to a third party.
All payments are carried out in cooperation with our payments system, QuickPay, and by PBS/NETS. We will not at any time be able to see your credit card information. Therefore, we cannot support you if you experience troubles with your payment. If in trouble, we recommend that you contact your bank.
At CymbalONE, we use cookies on our webshop, which means that our system will automatically remember what you put into your shopping cart. For that reason, you will experience that your products are still in the cart if you return to the webshop the following day.
When you trade with us, we ask for your name, address, and e-mail address. We use this information exclusively to process your order, and in case you want to easily restore lost products in your cart, in which instance you can send us a request by e-mail. All information is safely stored in our webshop system.
Moreover, we register the IP address, from which your purchase is made. This information will not be employed, unless any false orders or other criminal activities are detected.
§ 9. 100% guaranteed satisfaction
We continually strive to give you a 100% customer satisfaction with us and our products. Therefore, if you have done business with us, and you are not satisfied, please contact us. We are always interested in solving your problems!
Should you have any questions about our terms, feel free to contact us.