Welcome to CymbalONE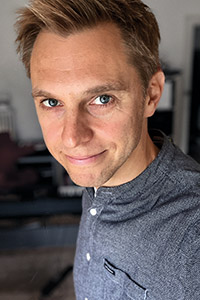 Hello, and thank you for taking your time to visit CymbalONE.
My name is Gunnar, I am a drummer and the owner of CymbalONE.
What is CymbalONE?
The special thing about CymbalONE is that you can buy the exact same cymbal, as you see and hear on my cymbal demo videos. Not a similar cymbal, but the same exact cymbal that you see and hear.
I have quite simply recorded all the cymbals for sale here on CymbalONE - one by one. And yes, it takes a long time to do that. But in return, you will now be able to sit back and relax, while you listen to all these very nice cymbals - comfortably sitting on your couch at home, equipped with a computer, a tablet, or a smartphone, and a set of headphones.
Get personal advice
If you're in need of a new cymbal - maybe even an entire setup - please feel free to reach out to me via email or phone to receive personal guidance.
I have over 20 years of experience in helping professional drummers select the perfect cymbals, and you don't need to pay anything to benefit from this expertise.
In addition to the cymbals you see on CymbalONE, I also have access to an extensive catalog of other cymbals that haven't been listed on CymbalONE yet. Hence, I have a larger arsenal to choose from than you might initially imagine.
You can contact me at mail@cymbalone.com or call (in Danish or English) at +45 26 810 910.
Get your own €15 gift card
If you like, you can get a €15 gift card for your next cymbal purchase here at CymbalONE. All you have to do is to sign up for our Drummers Newsletter below.
With best regards,