What Is Cymbal Keyholing?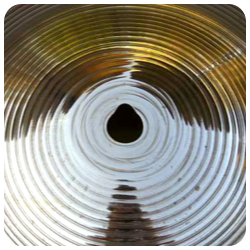 Question: Some people talk about a cymbal having a keyhole, or cymbal keyholing. What does this mean?

What Is a Keyhole in a Cymbal?
The term "keyhole" is derived from the English word "keyhole." It refers to the distinctive shape that the hole in a cymbal can take on when it has been used over time without proper mounting or adjustment.
How Does a Keyhole Form?
The primary reason a cymbal develops a "keyhole" is often the lack of adequate protection around the mounting hole. When you initially purchase a new cymbal stand, it typically comes equipped with plastic or rubber inserts that prevent direct metal-to-metal contact between the cymbal and the stand. Unfortunately, this protection wears down over time, and if it's not replaced, the wear and tear can accelerate significantly.
The next culprit when talking about keyholes is the fact that cymbals rarely have a 100% equal weight distribution (read more about this phenomenon here). Because of this, your cymbal will almost always find the same resting position after a while – e.g., you might see how your cymbal always has the logo in the same position when you play. This generates wear at one specific place at the hole in the cymbal bell and this is where the keyhole appears. The cymbal stand "eats" away at the cymbal and slowly creates a new hole next to the original one. The shape of the old hole with the new one forming resembles a keyhole, and therefore the name keyholing.
How Do I Avoid Making a Keyhole?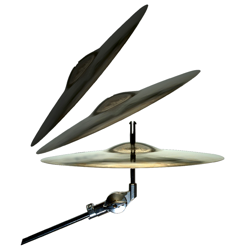 You must regularly check on the beforementioned protection on your cymbal stand. If it looks like metal-on-metal contact may soon occur, change your protection immediately. Some cymbal stands have a plastic casting with a thread. If this one is worn down, you must buy a new one.
Cheaper – or older – stands often use what looks like the petrol hose from a moped. This one is very cheap to replace so it is quite silly to not do this. You can buy some extra length so that you always have some in reserve. This makes future maintenance easier.
Finally, you can replace all the parts of your cymbal stand with a No Nuts Cymbal Sleeve. It is made of solid plastic (where the cymbal touches the stand). A No Nuts Cymbal Sleeve is almost impossible to wear down. Should you happen to wear one down, then you need not fear. There is no metal beneath the plastic so your cymbal will not be damaged.
What do I do when the damage is done?
You can't remove a keyhole once it has formed, but you can prevent it from getting worse. You need to get what's called a "Grombal Cymbal Protector," which is permanently installed in the hole of the cymbal. This Grombal is made of a soft rubber material that both protects the existing keyhole and prevents the formation of new ones on a new cymbal.
In fact, a Grombal allows your cymbal to work on a stand without any holders, felts, or the like. If you, for example, take your cymbals to jam sessions or other places where the stands may not always be in perfect condition, a Grombal can provide you with both reliable mounting and peace of mind.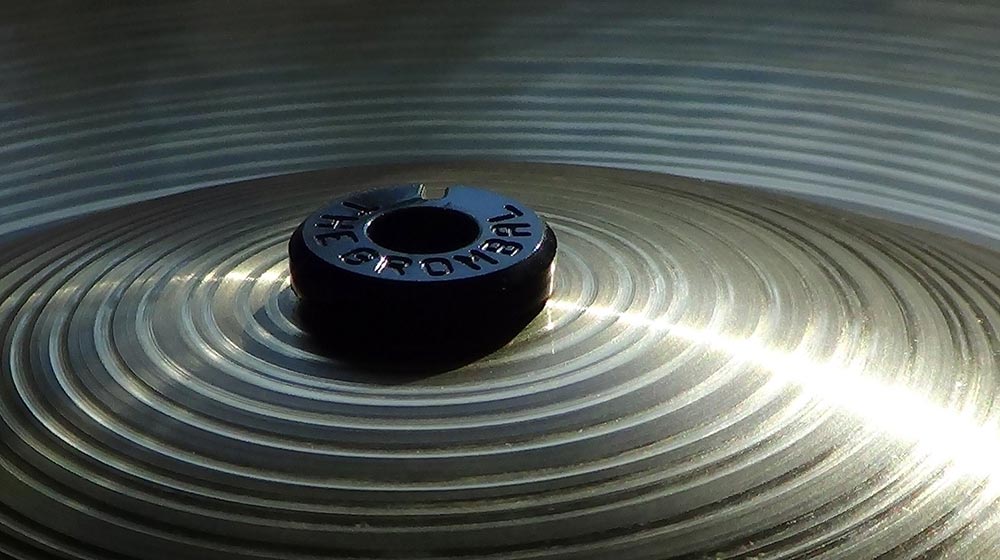 ✅ Read more about The Grombal here.
✅ Read more about No Nuts Cymbal Sleeves here.